NEW PRODUCTS
ROGUE BCD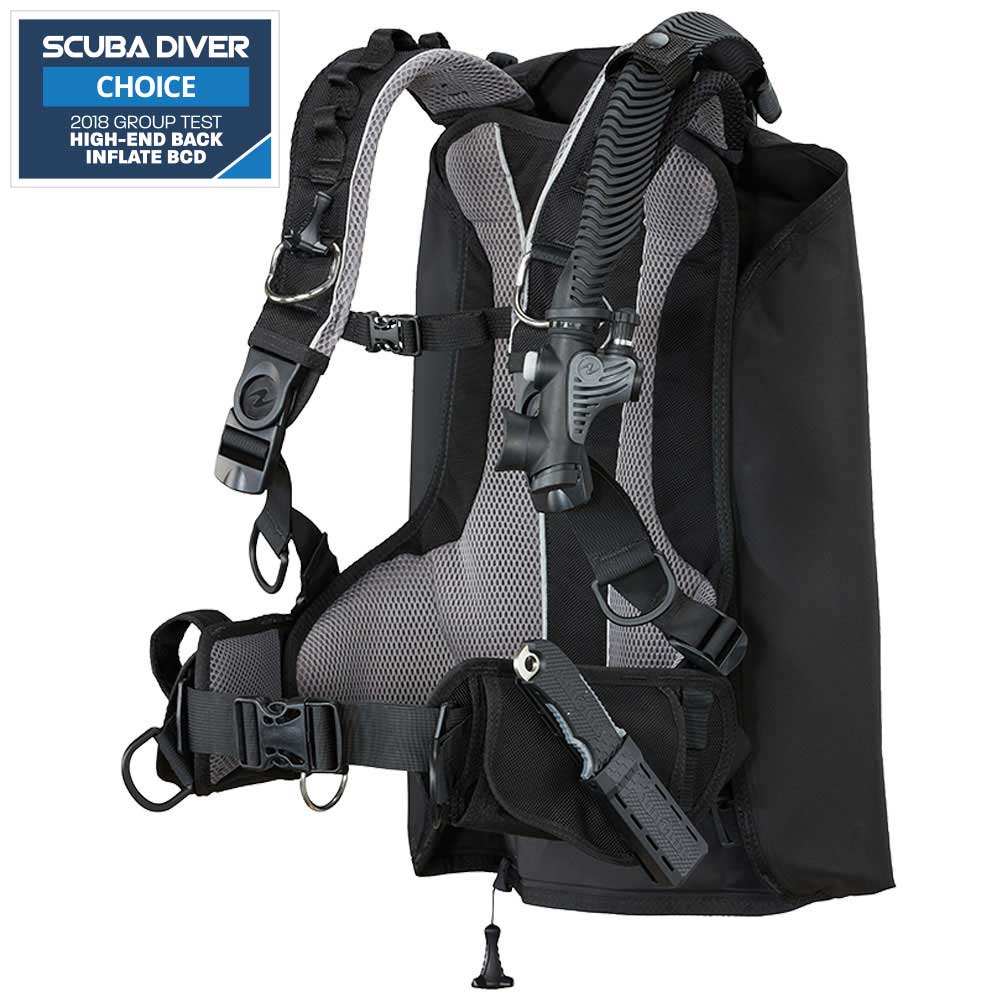 Perfect combination of minimalist design along with the most desired features:

Pockets, Stainless D-rings, Octo holder, knife attachment point

Easy-to-disconnect and reattach shoulders and waists and has an overall weight less than 2.2kg/5lbs
Interchangeable shoulder and waist strap components:

Create 27 possible sizes for the perfect fit for every diver
Webbed daisy chain, often found on military gear, provides multiple attachment points for your accessories

Back inflation BCD with 15L/35lbs lift capacity
GripLock™ tank band – patent pending finger-saver feature and macro presets create an easy and safe solution for securing and detaching a cylinder to a BC
A new 3 position bladder retraction system pulls in the sides of the bladder during deflation keeping the unit streamlined and reducing drag
Chest strap for personalized comfort
Features 4 Stainless Steel D-rings for streamlined accessory attachment
Upper and lower right pull dump
SureLock II™ Weight System (patented) - allows you to easily insert the weight pouch and an audible "click" lets you know the weights are secure in the BC. Once engaged, the weights can be released with a firm pull of the handle
Optional

Trim pockets (1.5kg/3lbs)
SMB pocket
Waistband Extender
---
Phazer Fins!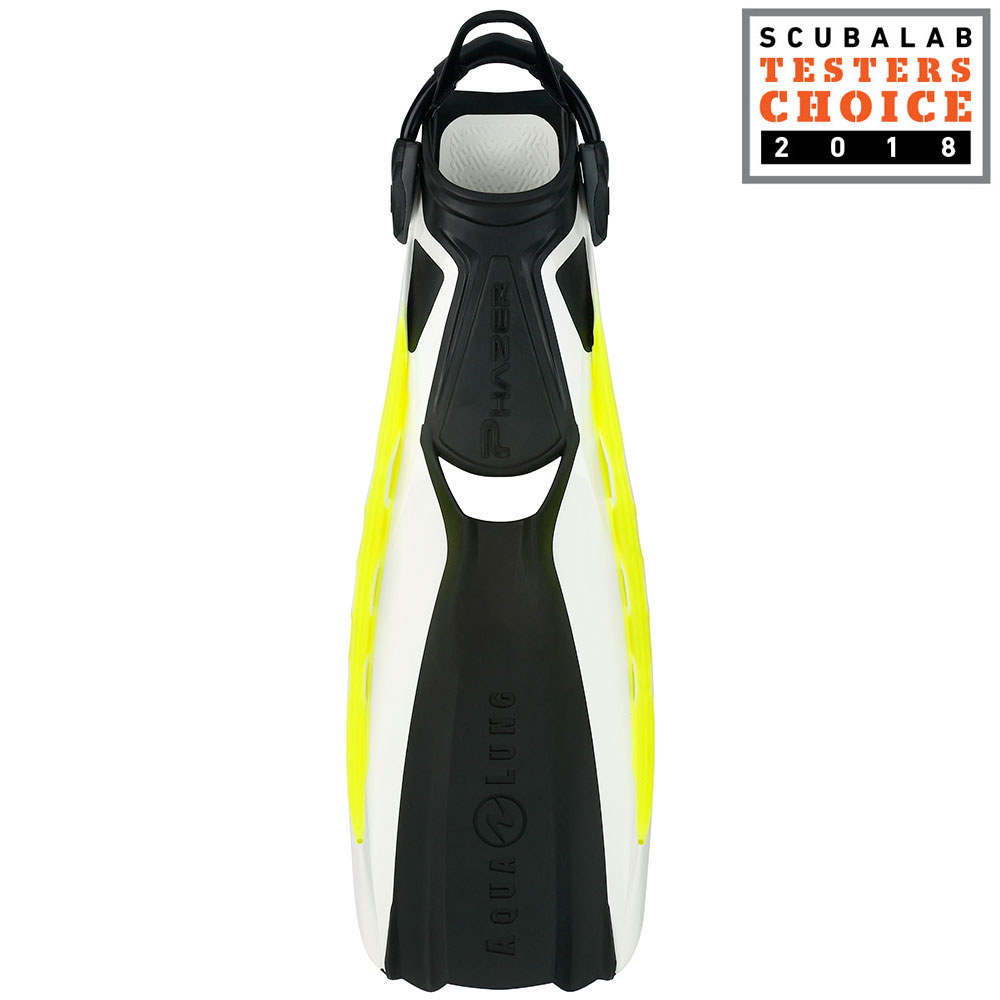 Wave Rib Technology. The revolutionary side ribs are the heart of the Phazer. The elastomeric rubber sections of the ribs work together with the wave-shaped structures, accumulating (loading) the energy of every kick that is released during the kick cycle. The effect is a solid, powerful yet easy kick, suitable for beginners as well as for expert divers
New Bungee Strap. Equipped with new bungee strap and heel-pad for quick and easy donning and doffing
Tri-Material Construction. Tri-material construction optimizes every single area of the fin: foot-pocket, blade and side ribs are made with different specific advanced materials to get the best performance
Hydro Power Channel. Thanks to the engineered channel in front of the foot pocket, the water can flow through the blade, enhancing efficiency, power and stability, making the Phazer a powerful and ideal fin both for professional scuba divers and students
New Canalization System. The blade features a soft TPR membrane to better canalize water during the primary and recovery portions of the kick cycle

---
SEALIFE DC2000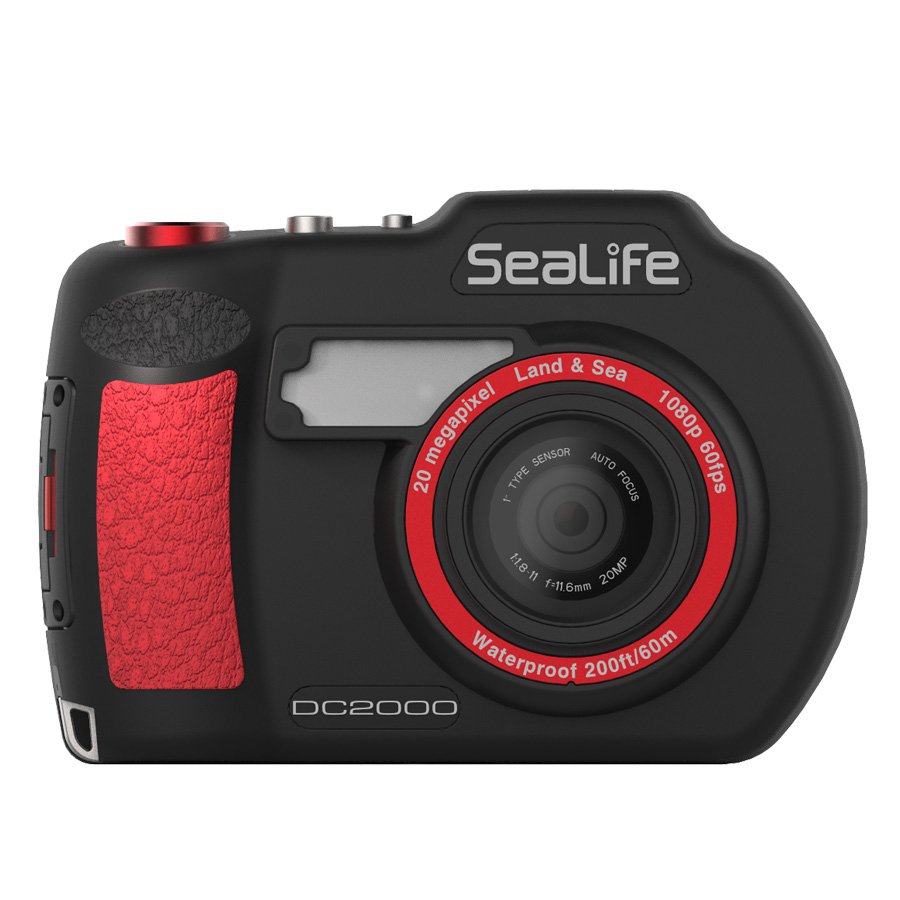 KEY FEATURES
4 Underwater Shooting Modes for sharp, colorful underwater pictures under any conditions
3 built-in underwater digital color correction filters: shallow water (snorkeling), deep water (diving) or "green" water (algae bloom)
25 Land Scene modes adjust camera settings for specific shooting environments

Ultra-fast shutter response of 0.1 seconds

Intelligent Auto Mode selects the optimal land scene mode for effortless shooting
Continuous Burst Shooting shoots high resolution 20MP pictures up to 10 frames per second
Manual White Balance control to customize UW color correction to your specific depth and water conditions
Manual shutter and aperture for complete control over image exposure from 15 to 1/2000 seconds and F1.8 to F11 in 0.3 stop increments
Auto focus from 3.5"(9cm) to infinity
WiFi to wirelessly preview, download and share pictures/videos to smart phone or tablet with free Link123 Plus app. Includes Geotagging and "Auto Send" functionality.
Micro SD, SDHC SDXC and UHS-1 memory card compatible up to 64GB
Optical Image Stabilization (OIS) – CCD shift technology reduces camera shake
Short-cut key for fast and easy access to favorite menu setting
Expandable with Sea Dragon Flash(es), Photo-Video Lights and SeaLife lenses

Rubber armored, shock-resistant for rough handling and tough environments
SONY® 1" type back-illuminated 20MP image sensor
Full HD Video
Depth rated down to 60ft/18m (inner camera)
---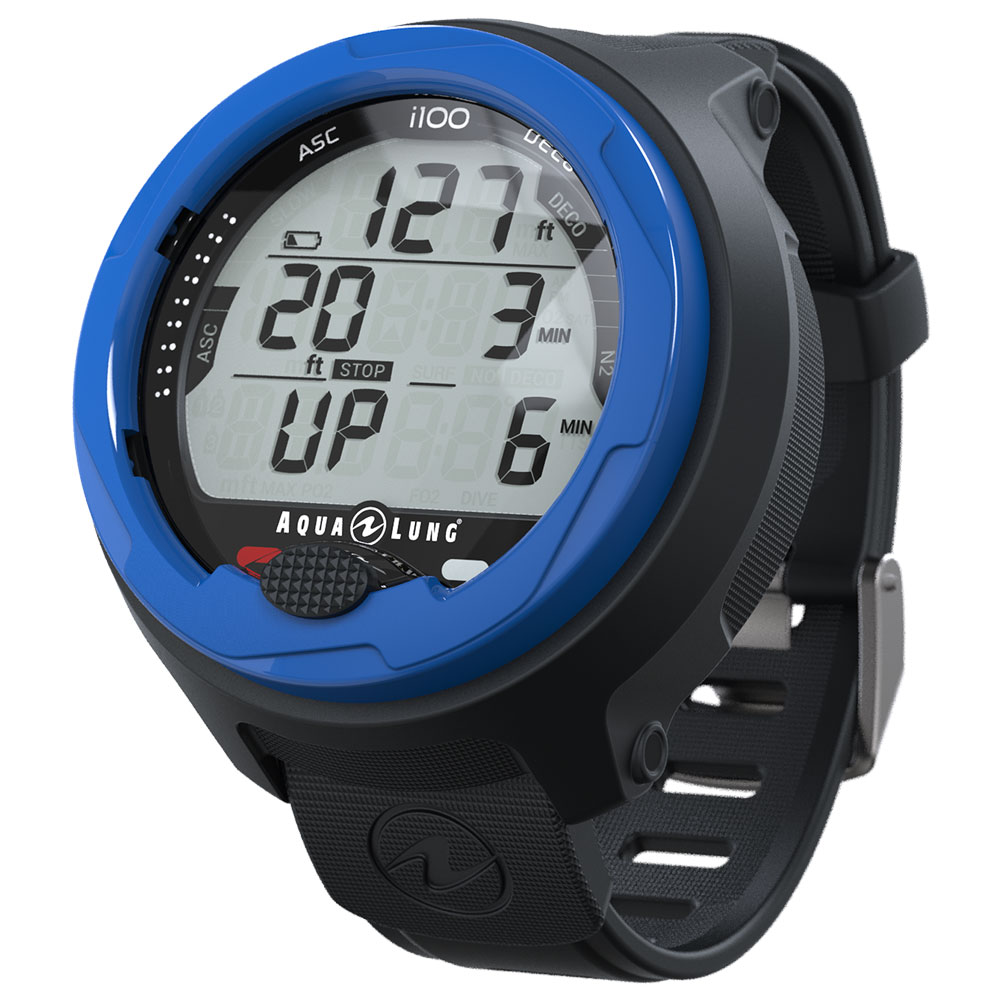 i100 Wrist Dive Computer $195
4 operating modes. Air, Nitrox, Gauge and Free Dive
User changeable battery and data retention.
Intuitive one-button navigation
2 Nitrox gases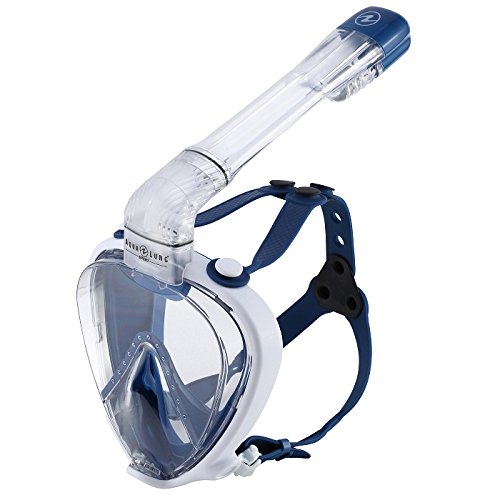 Aqua Lung Smart-Snorkel Full Face Mask: $69.99
Comfortable, hypoallergenic silicone face skirt allows the mask to rest comfortably on your face
180° panoramic expanded visibility lets you take in a wide view of your surroundings
Submersible Dry Top technology helps prevent water from entering the snorkel
Adjustment holes and quick-release swivel buckles let you fine-tune the fit

---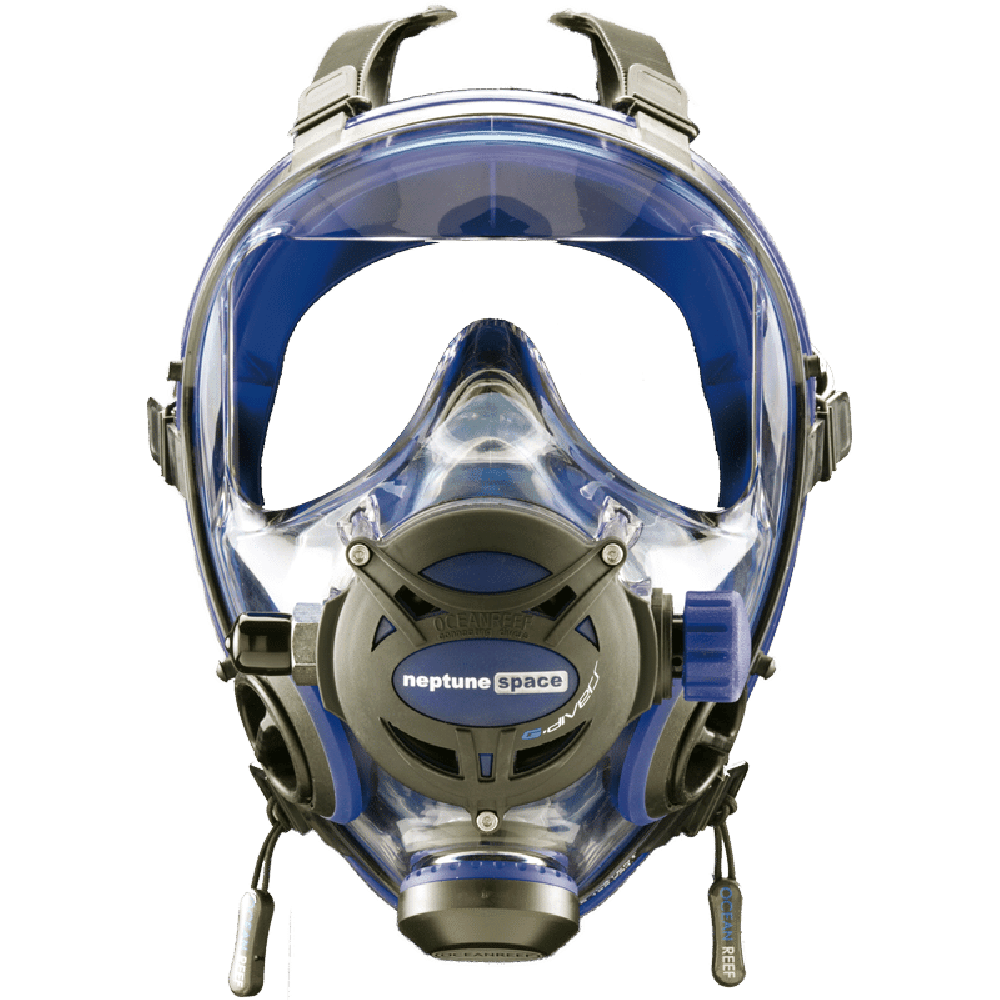 Neptune Space G.divers INTEGRATED DIVING MASK
The Neptune Space G.divers Integrated Diving Mask is available in 2 sizes and 4 color options (emerald,cobalt, white and pink) and includes an integrated balanced 2nd stage regulator and low pressurehose.
The patented bellows style face seal, molded from premium grade silicone rubber, uses a "spring profile" and large sealing surface, double the size of conventional masks (30-45mm), to achieve a very comfortable fit and ample support. This "spring" effect is a combination of the double "S" section and the inner support ribs which allows the G.divers Integrated Diving Mask to "float" comfortably on the face.
The head strap is directly attached to the face shield, allowing pressure to be distributed equally along the face seal. The six straps of the head harness hold the mask in a firm position due to their low elasticity. The tip of each strap (rubber) is wider, making them easier to grasp while wearing neoprene gloves.
The FRB II (fast rotating buckle) allows the mask to be donned and doffed quickly. These unique face seal and strap concepts are OCEAN REEF patents.
CLICK HERE FOR FACE SEAL MEASUREMENT TABLE
FEATURES
> G.DIVERS EXHAUST SYSTEM
The Neptune Space air circulation system is one of a kind and is designed to eliminate fogging and reduce the amount of CO and CO2 buildup. The silicone orinasal pocket is built with 2 one-way valves through which air is inhaled. Exhaled air is directed through a valve under the orinasal pocket. This limits the mixing of used air (which contains high amounts of CO2) with the fresh air breathed from the regulator, allowing for a much safer dive and reduces the risk of breathing harmful gas buildups.
> MOST EFFICIENT BREATHING
Th

e Neptune Space G.divers may be equipped with a surface air valve (SAV) that allows the diver to breathe ambient air while at the surface. The SAV may be easily assembled on the octopus/SAV port . Each SAV comes with 4 colored silicone rings to match the mask color. The G.divers SAV/octopus port makes installation of either a Surface Air Valve accessory or Octopus Adapter very easy.
> COMFORT MEETS EASE OF USE
Equalization can also be a common issue for some divers. The G.divers Integrated Diving Masks makes clearing a breeze with the patented OCEAN REEF 3-D equalization system. The system consists of a movable plate and 2 eccentric blocks (these blocks move close to the nostrils when the upper part of the visor is pressed). Before donning the mask, the blocks may be moved up or down depending on the length of the diver's nose. The 3-D equalization system can be adjusted for wide and narrow noses(3, 6, 10 and 14 mm extentions available on request) allowing the distance between the blocks and the nose to be modified to accommodate any diver's nose structure. The 3-D equalization system makes diving far more comfortable and inhibits any undesired pressure during a dive.
> SEE CLEARLY
Water that may seep into the mask is easily eliminated by exhaling or pushing the "purge" button on the second stage. Mask squeeze, a common problem for conventional masks, will not occur with the G.divers Integrated Diving Mask because the pressure inside the mask is equal to the pressure outside the mask. The dry air flowing over the visor from your regulator keeps the G.divers Integrated Diving Mask free from fogging.
---
AQUALUNG DRYSUITS, GARMENTS AND ACCESSORIES
ONE OF A KIND SPECIAL DEALS-New Gear
ZUMA BCD
size ML/LG $399 $50 off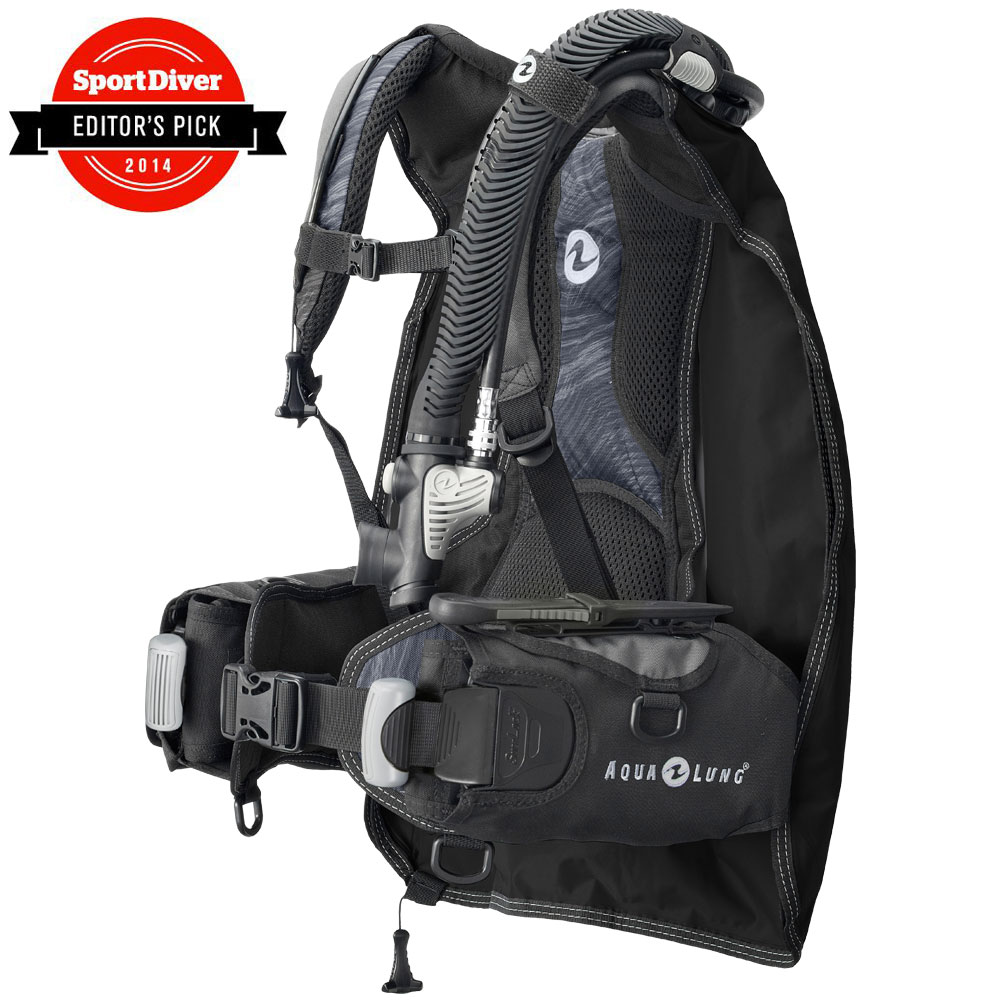 ---
Suunto Vyper Air
$725 with free transmittor ($450 value)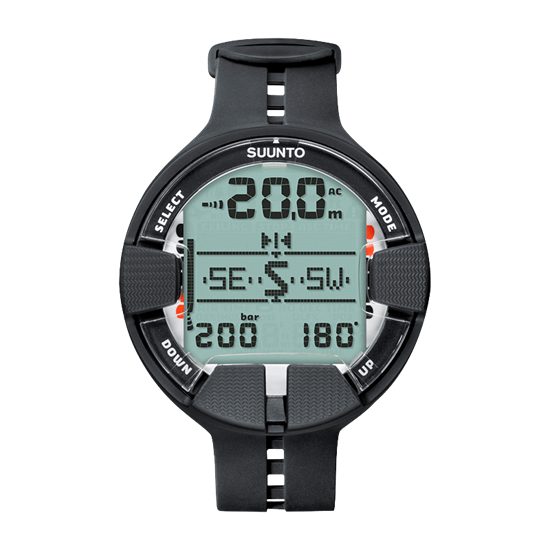 ---
AquaLung Defence Duffle -6656 c/in
$88 20% off

---
Aluminum 80cf Tanks
$199 $53 off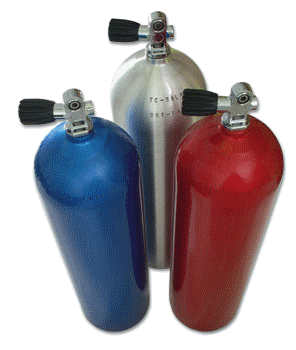 ---
SubGear Carryon with Wheels $56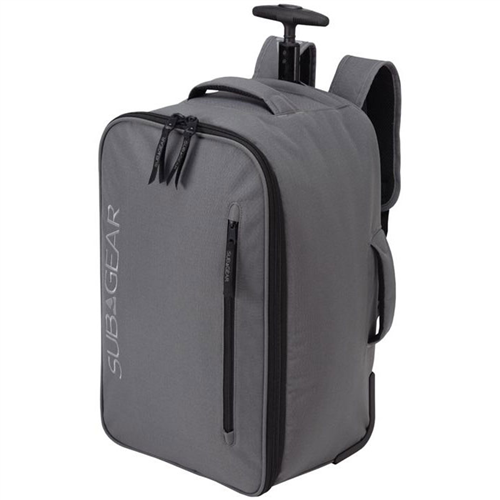 ---
Bare Sport S Flex Wetsuit
Starting at $259 10% off
---
AquaLung Wetsuits Size 6 and 12
$399 and $319 10% off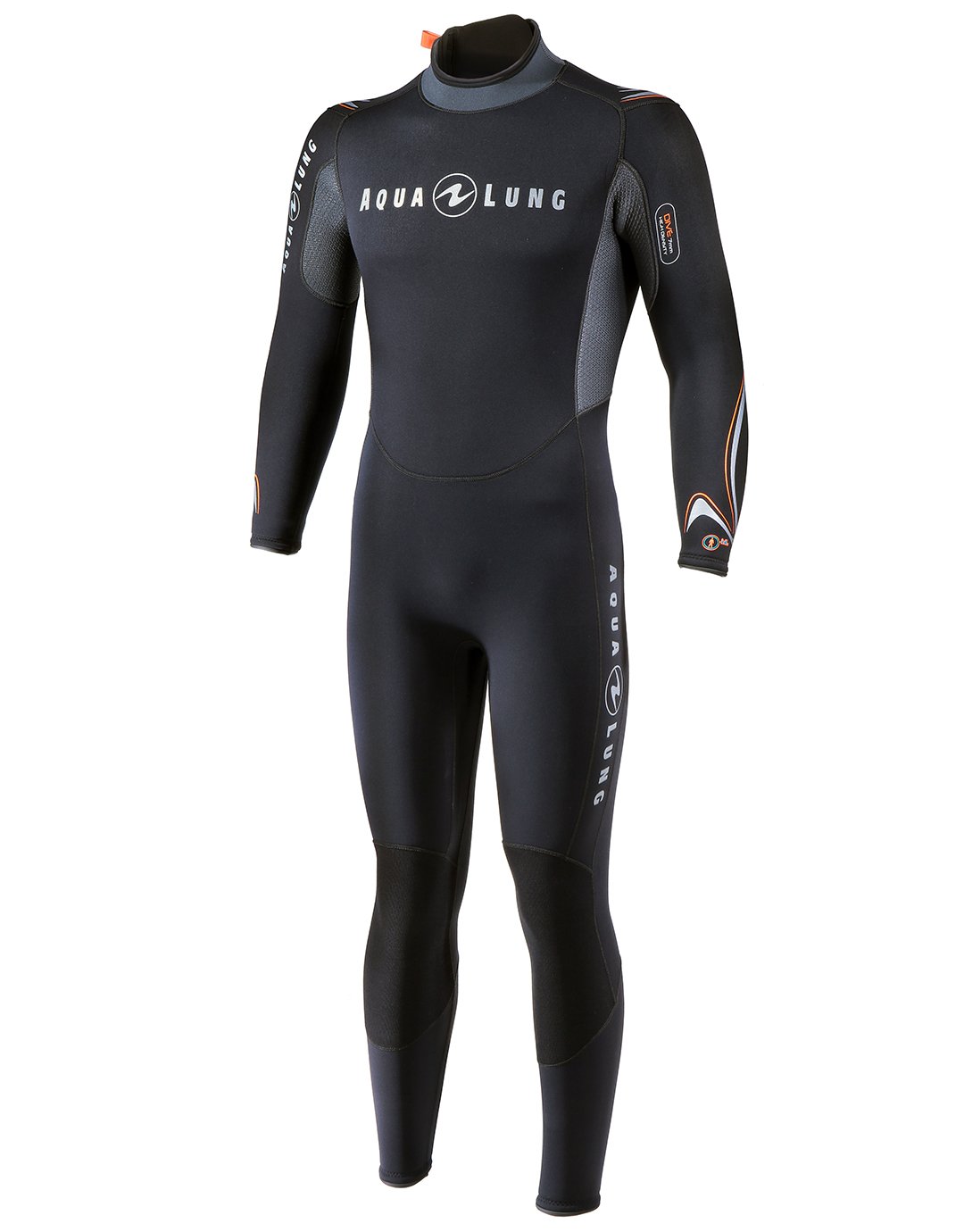 USED GEAR
SUUNTO D6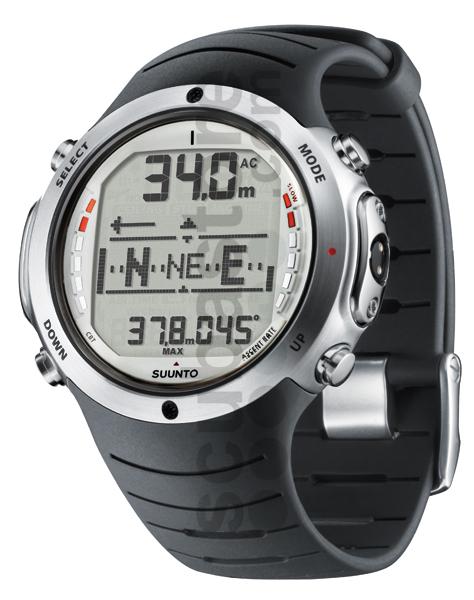 $399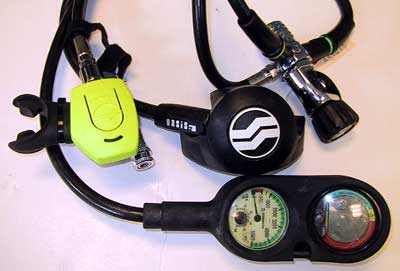 Used Regulators from Sherwood and US Divers.
Starting at $50
Limited Time, once they are gone, the deal is gone!!
BARE Dry Suits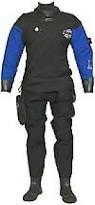 Starting at $600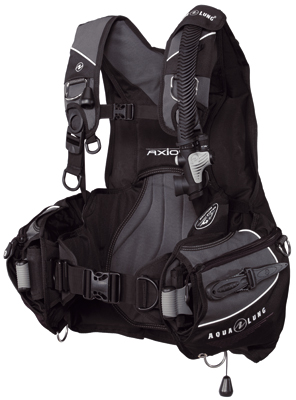 Various Sized and make of BCDs
Starting at $100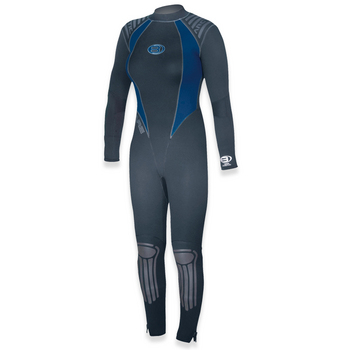 All Rental West suits
$50-$99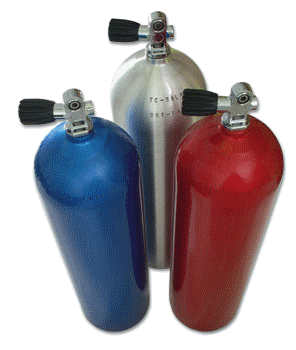 TANKS
Many 80cf AL many at $100
Ikelite L1
with Housing, Strobe and Wide Angle
$840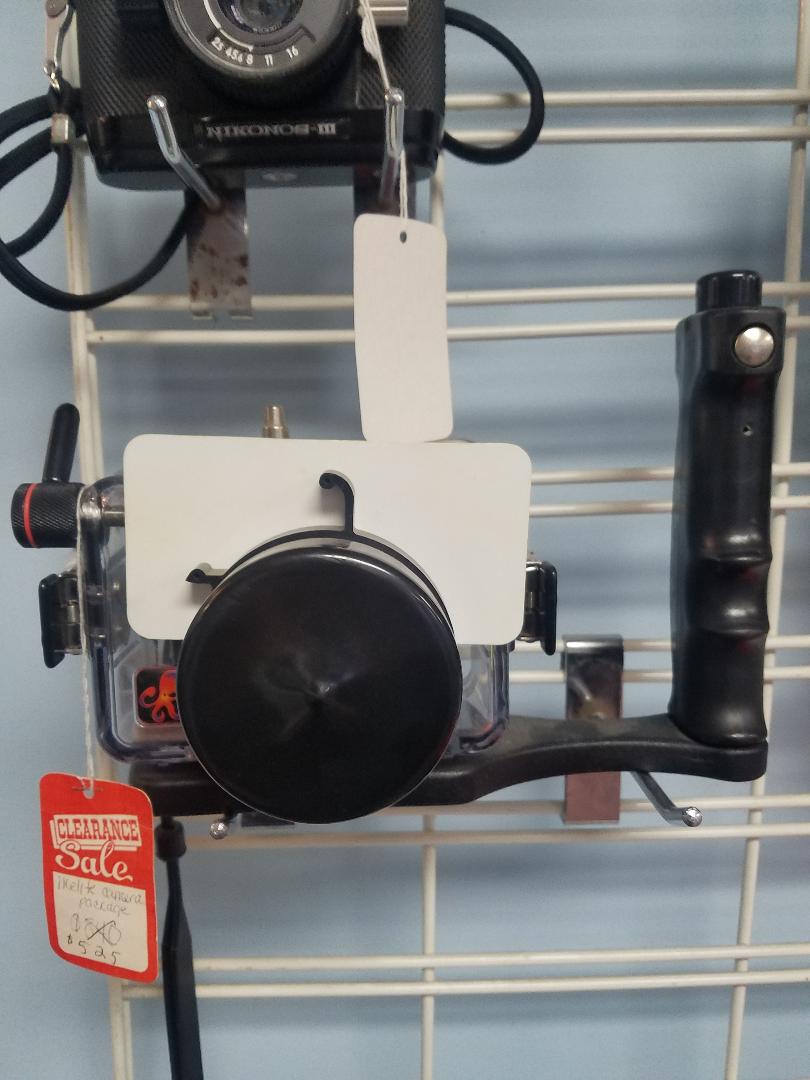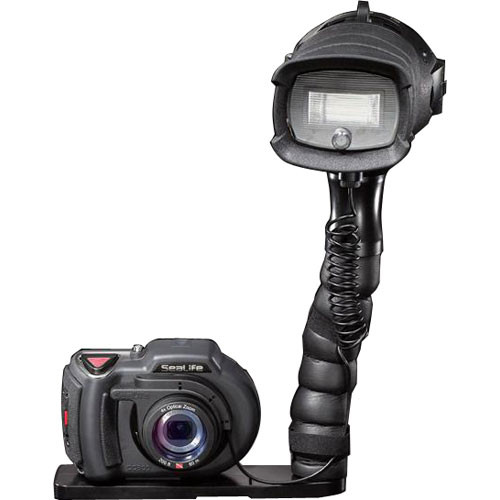 Sealife DC 500 Kit-$400
NIKONOS III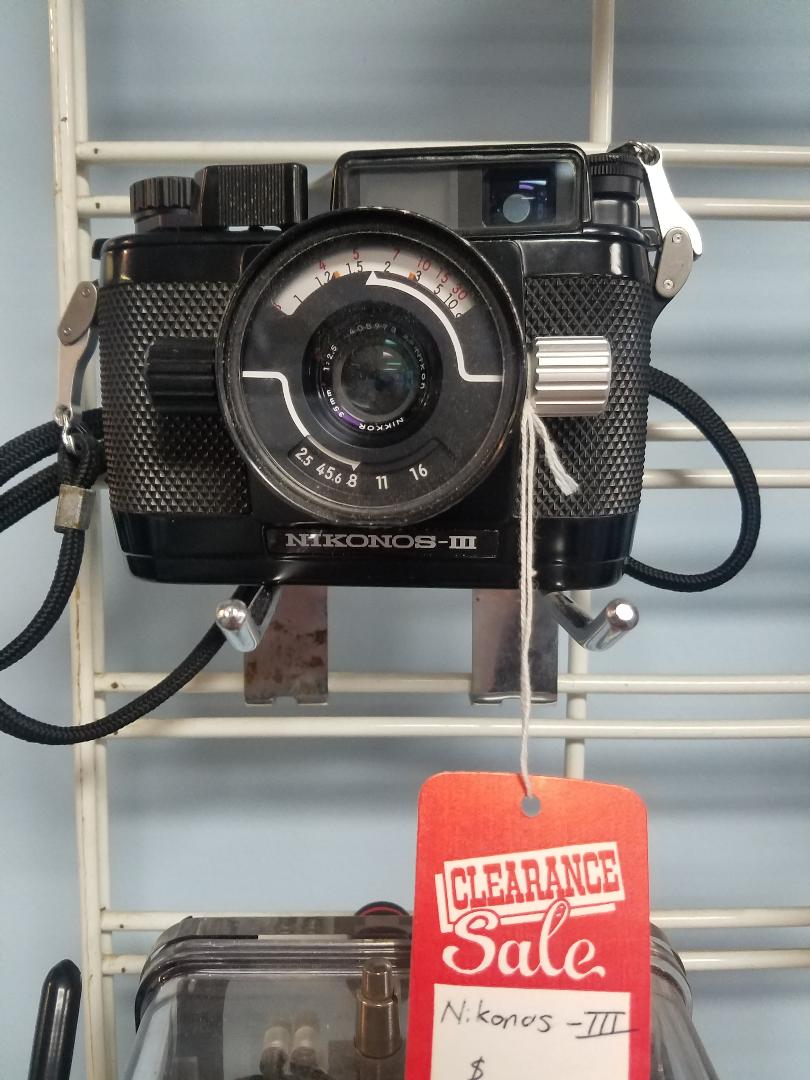 17 Main St. Atkinson, NH
(603) 362-6272
[email protected]
Any concerns with this web page, please contact
the webmaster.
Created 3/22/2019